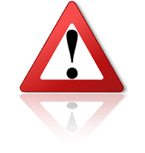 We have been informed of an attempt to use the name of Allink Computer Services Ltd. to try to sell on prepayment terms. They have very aggressive prices and use the domain
allinkcomputerservices.com
which was registered just 41 days ago in Denmark. Please be very careful. They are using the following contact details:
ALLINK COMPUTER SERVICES LTD
Address:
5 Colne Road London, United Kingdom N21 2JB
Skype:
allinkcomputerservicesltd@outlook.com
Email:
sales@allinkcomputerservices.com
Mobile:
+447418397180
(0044 07418397180)
The contact claims having been active in the IT Business in the past 6 years but will NOT provide trade references. The company register says the real Allink has been active since 2018. They also use the following terms:

Payment term is 30% initial payment and balance on delivery
Warranty is 1 year with a return policy for any damaged items
Lead time is 1-2 days by Air(FedEx)
Delivery of first order will be handled by us.
We don't do Escrow or COD

They also used slightly altered images from other traders in Amazon, Alibaba and Nairaland on their website's stock gallery and a flipped profile picture on the LinkedIn profile of the representative.
Please be very careful and always investigate the real contacts of any company. If you need help or if you are in doubt, please feel free to contact us.
Trade Safe!
Pepe Bermúdez
Marketing & Sales www.TheBrokerSite.com
Phone: +1 3472846827
LinkedIn Profile:
linkedin.com/pepebermudez
MSN-Skype & Trillian: www.thebrokersite.com
Twitter:
@TheBrokerSite
Facebook:
facebook.com/TheBrokerSite