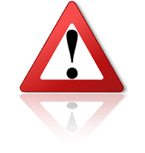 Dear Traders,
In the beginning of this year, the EU has put into effect a number of measures designed to simplify and harmonize the VAT treatment of intra-Community transactions pertaining to goods that are exempt from VAT.
However, it is possible that, rather than simplifying, the new requirements will lead to further controls for taxpayers, with subsequent risks deriving from failure to comply, such as sanctions or heavy penalties.
A significant new measure that affects most traders is a change in the Documentary Evidence in the Intra-Community Transport of Goods. The documents that are required, vary depending on the arrangement of transport:
• if arranged by the seller, at least two non-contradictory documents of transportation
• if arranged by the purchaser, the seller must be in possession, apart from the above-mentioned documents, of a written statement from the purchaser certifying that the goods have been dispatched or transported by him, mentioning the member state of arrival.
For more detailed information please visit:
https://eur-lex.europa.eu/legal-content/EN/TXT/?uri=CELEX:32018R1912
For an explanation on each paragraph, please visit:
https://ec.europa.eu/taxation_customs/sites/taxation/files/explanatory_notes_2020_quick_fixes_en.pdf
Please note that some companies may insist on filling in a document as they are obligated to have a written statement from the purchaser.
As we have noticed that some companies on our platform are not aware of these new regulations, we want to make sure to inform our members about this to prevent them from having any problems with tax offices and clear up misunderstandings, as it has already been a rough year for many of us.
We hope to have notified you sufficiently.
Trade Safe!
Rhody Plein
www.TheBrokerSite.com
Europe's leading computer trading exchange since 1999!
Tel: +31 642 965 537
LinkedIn Profile:
https://www.linkedin.com/in/rhody-plein-7813b0129/?ppe=1