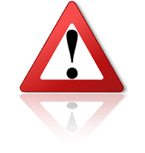 Dear Traders,
We have been contacted by one of our members to research the following company:
Storm IT Technology Ltd
Address:
419 Stratford Road | West Midlands | B90 4AA
Skype:
live:.cid.5a561bde4d412069
Email:
sales@stormittech.com
Mobile:
+44 121 285 5190
Website:
www.stormittech.com
Their website www.stormittech.com dates back from February this year and has already been suspended.
The contact person being used in the e-mail is
Alan David Silvester
, who actually founded the company in 2000 in the UK. After contacting 'Alan', we notice a strong Indian accent and it appears that he thinks his company exists for only 10 years.
Additionally, he provided a reference of the following non-existent company and is unable to provide any other references:
Info Tech Systems LLC
Yosuff Ahmed Wassef
Tel: +971554898653
infotechsystemsllc1@gmail.com
The correct website for Storm IT Technology Ltd. is: www.stormit.net
Please be very careful and always investigate the real contacts of any company. If you need help or if you are in doubt, please feel free to contact us.
Trade Safe!
Rhody Plein
www.TheBrokerSite.com
Europe's leading computer trading exchange since 1999!
Tel: +31 642 965 537
LinkedIn Profile:
https://www.linkedin.com/in/rhody-plein-7813b0129/?ppe=1
More than 600 traders registered already for our FREE Virtual European Broker Meeting on the 12th and 13th of November, register online here
www.EuropeanBrokerMeeting.com/register
!
The Virtual European Broker Meeting is sponsored by Inrego, Blancco, Ledmax Electronics and Securaze!