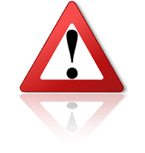 Dear Traders,
We have been informed of an attempt to use the good name of Comms Equipment PTE from Singapore. Please be
very careful
when dealing with any contact with the domain
www.commsequipment.com
They contacted one of our members to offer Computer Components using these details:
Contact:
Declan Adkins
or
Nishtar R. Abdul
E-mail:
d.adkins@commsequipment.com
Skype:
decadkins@outlook.sg
Website:
www.commsequipment.com
Our member called the real Comms Equipment PTE who confirmed that these people are not working for the company.
Furthermore, they do not deal in computer components at all. They also mention that they do not have a website in use and already filed scam reports with the local police.
Please be very careful and always investigate the real contacts of any company. If you need help or if you are in doubt, please feel free to contact us.
Trade Safe!
Rhody Plein
www.TheBrokerSite.com
Europe's leading computer trading exchange since 1999!
Tel: +31 642 965 537
LinkedIn Profile:
https://www.linkedin.com/in/rhody-plein-7813b0129/?ppe=1
More than 630 traders registered already for our FREE Virtual European Broker Meeting on the 12th and 13th of November, register online here
www.EuropeanBrokerMeeting.com/register
!
The Virtual European Broker Meeting is sponsored by Inrego, Blancco, Ledmax Electronics and Securaze!