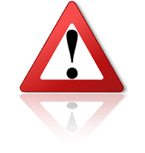 Please do not do business with ben@bidatasystem.co.uk as he is a Fraud.
His phone number is +44 2921680100.
I just got a call from the real Ben Lee who's email address is @bidatasystems.co.uk the fraud was hiding behind the identity of the real
Ben Lee. Please pay special attention to the domain of his email: the fake contact is missing an "S" in bidatasystems.co.uk
I am really sorry this one slipped through and we let him on our free trial for a couple of days.
Trade Safe!
Pepe Bermúdez
Marketing & Sales www.TheBrokerSite.com
Mobile: +52 (1) 55 5456 2816
LinkedIn Profile: http://nl.linkedin.com/in/pepebermudez
MSN-Skype & Trillian: www.TheBrokerSite.com
AIM & G-Talk: Pepe@TheBrokerSite.com
Yahoo! Messenger: Pepe_TheBrokerSite