Warning :: Please be very careful when contacted by itmakesolution.com
16/09/202007/09/2018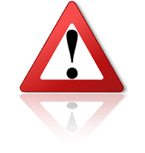 One of our members has been approached with very good offers using the following message:

From: order@itmakesolution.com
To: undisclosed-recipients:
Subject: Looking to sell dell laptop/CPU/ dell monitor.

Hello,

Looking to sell 30X Dell E6430 Latitude RAM 8GM Hard Drive 500 Power
Adapter and 10X E5-4669V3 SR30Y ...30x Dell 24" (mostly E2414HT)
LCDs with good screens.

Jeffrey Brian

IT Make Solution
Tel:14703448315 (+1 4703448315 or 0014703448315)
www.itmakesolution.com
2302 Marietta Rd NW,Atlanta, GA 30318

They refused to provide references and asked for payment in advance with PO. Please note the domain was registered just 18 days ago, the address is not verified and they are sending mass emails to undisclosed recipients.
Please be very careful and always investigate the real contacts of any company. If you need help or if you are in doubt, please feel free to contact us.
Trade Safe!
Pepe Bermúdez
Marketing & Sales www.TheBrokerSite.com
Phone: +1 3472846827
LinkedIn Profile:
linkedin.com/pepebermudez
MSN-Skype & Trillian: www.thebrokersite.com
Twitter:
@TheBrokerSite
Facebook:
facebook.com/TheBrokerSite