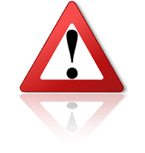 We have received a new warning of an attempt to impersonate the REAL LeClerc. This attempt uses the email address
christophe.vincent@vernet-dis.com
to approach traders asking for pricing information and, eventually, credit.
This is a copy of their message:

From: Christophe Vincent

Message: Dear Sir/Madam,

I am writing on behalf of VERNET DISTRIBUTION (VERNET-DIS), a French hypermarket chain, headquartered in Perpignan, France and was established in 1988.

Your company was recommended to us by one of our Sister Companies, who also referred to your high-quality products, and the reason we are interested in your products.

We would like to have more details about your products, prices, possible options, and availability at the earliest which would enable us to arrive at a decision on order volume.

It would be great for us to receive the information as soon as possible as it will help maintain our purchasing lead time.

Best regards,

Christophe
_______________________________________________________________
M. Christophe Vincent

VERNET DISTRIBUTION
2130 Avenue du Languedoc
66000 Perpignan
France.

christophe.vincent@vernet-dis.com

Website:
https://vernet-dis.com
Tel: +33 (0) 9 70 46 79 69 (+33 0970467969 or +33 970467969)

Please note the domain was registered recently in Bulgaria, the number used has been marked as a scam caller and the URL loops to the website of e.LeClerc. They have even posted a warning due to the numerous attempts to use their good name on their website:
https://www.e-leclerc.com/catalogue/questions-frequentes/communications-frauduleuses
Please be very careful and always investigate the real contacts of any company. If you need help or if you are in doubt, please feel free to contact us.
Our previous warnings:
Phishing Alert :: philippehery18@gmail.com: pretending to work for Langon Distribution
Warning :: Please be very careful when contacted by salondis-sas.com
Phishing Alert :: Please be very careful when contacted by socoflec.fr
Trade Safe!
Pepe Bermúdez
Marketing & Sales www.TheBrokerSite.com
Phone: +1 3472846827
LinkedIn Profile:
linkedin.com/pepebermudez
MSN-Skype & Trillian: www.thebrokersite.com
Twitter:
@TheBrokerSite
Facebook:
facebook.com/TheBrokerSite