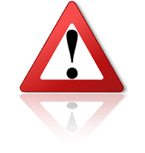 Dear trader,
Please be very careful when dealing with
Ak Tec Ltd.
. This company applied on TBS a couple months ago but their profile was rejected as their details could not be verified. They have contacted several members already to try to sell equipment on prepayment:
One of our members went to inspect the stock to their offices. First the appointment was postponed and, that same day, canceled a few hours later with them saying they sold the stock somewhere else. Our member mentioned their offices looked nothing like a business premise and they were in a residential area.
Half a year ago, they sold a list of laptops to another member, presenting UK certifications and valid details. When sending payment, the bank returned the funds as the account details did not match.
The banking details are:
AK TEC Ltd.
IBAN:
GB34MYMB23058036275383
Sort Code:
230580
Account number:
36275383
Swift:
MYMBG2LXXX
Today, another one of our members tried to send them a payment and their bank rejected the transaction just like with the previous case, luckily.
The company details are:
Ak Tec Ltd.
Contact:
Kartik Patel
Email:
sales@aktecltd.com
Phone:
+44 7441392158
Address:
The Long Lodge 265-269, Wimbledon, UK
Please be very careful and do not send payment before receiving AND inspecting the goods.
Trade Safe,
Mario Biemans
Owner www.TheBrokerSite.com Europe's Leading Computer Trading Exchange since 1999!
Mobile: +31 621 546 725